Twelve Residence: a real estate gem that delivers high performance
It is located on the west side of Lake Garda, just 450 meters from the beach of Toscolano Maderno and a short walk from the center where there are cafes, restaurants, supermarkets and public transport stops.
Twelve exclusive residences that meet every need for comfort, relaxation and beauty.
The ground floor apartments have 2 or 3 bedrooms, gardens and private pools.
Those on the first floor have 1 or 2 bedrooms and loggias ideal as living relaxation areas.
The two penthouses have 3 bedrooms, large terraces and private pool.
Each property unit has exclusive parking spaces and cellar property.
GROUNF FLOOR - FIRT FLOOR - ROOF FLOOR
2 - 3 BEDROOMS WITH GARDEN & POOL - G.F.

2 - 2 BEDROOMS WITH GARDEN & VERANDA - G.F.

4 - 2 BEDROOMS WITH GARDEN & TERRACE - G.F.

2 - 1 BEDROOMS WITH TERRACE - G.F.

2 - 3 BEDROOMS PENTHOUSE WITH TERRACE & POOL - G.F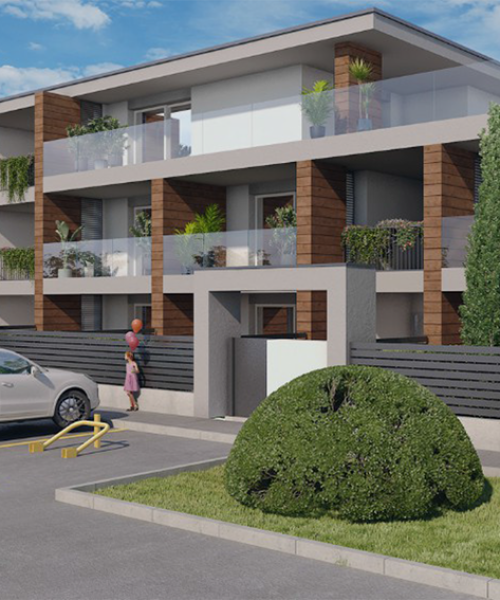 Do you need more details?
You can download now the brochure here where you will find more pieces of information, but do not hesitate too long to contact us if you think that TWELVE Residence is the dream made just for you.
We can't wait to accompany you, step by step, to realize your desire!